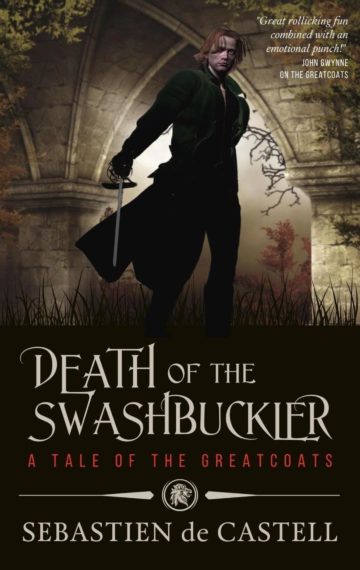 Ebook $0.99
Audiobook $2.99
Read A Sample
Go To My Author Store
DEaTH of the SWaSHBuCkLeR
A Greatcoats Short Story


---
Among assassins there is one target prized above all: Falcio val Mond. But how do you kill the legendary Greatcoat reputed to have survived a hundred battles and once duelled a god? Gavelle Sanprier believes he's found a way . . .
Note: This short story is set in the world of the Greatcoats.
Story Behind The Story
Among the short stories I've written about the Greatcoats, this is one of my favourites. I always wanted to write a story in which Falcio featured prominently but where the point of view was that of another character. Gavelle Sanprier struck me in some ways as a mirror of Falcio himself, though one who never had the benefit of meeting Aline and King Paelis and being shaped by their better natures.
Why Buy Direct From the Author?
A much higher proportion of the cost goes directly to the writer rather than Amazon or other online retailers.
You'll receive the e-book in all formats so you can use it on all your devices
You get wonderful free support from BookFunnel if you change devices and want help loading the story onto it
You can enjoy the audiobook via the free BookFunnel app, in your browser, or even download the mp3 files