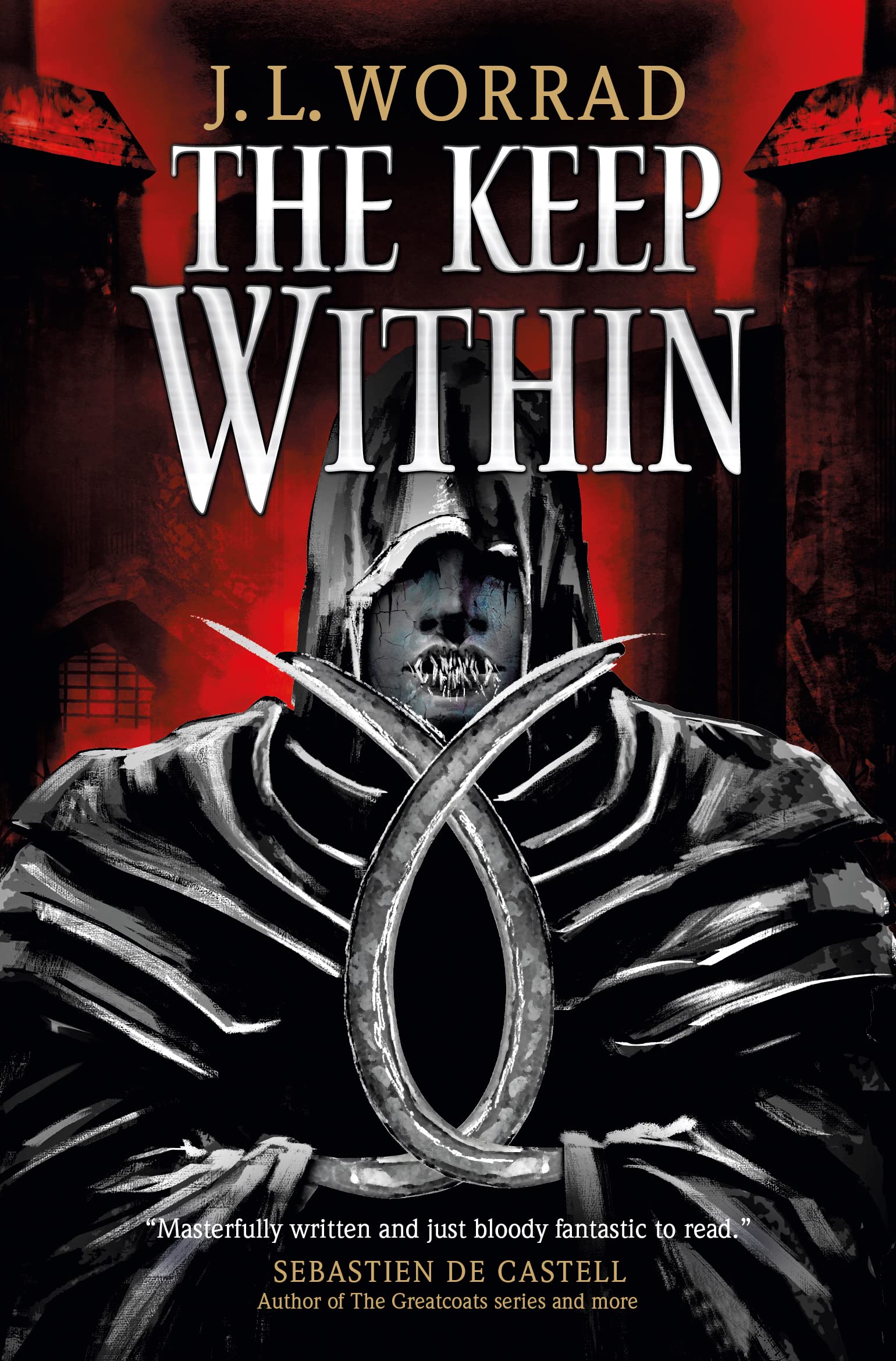 Packed with unforgettable characters, sharp wits, and wild plots, a bastard noble with dreams of the theatre and the ruthless first-queen are both caught up in a tangled web of murder and court intrigue in this savagely funny dark fantasy.
When Sir Harrance 'Harry' Larksdale, bastard brother of the king, falls for a mysterious lad from the mountains, he is unwillingly caught up in a chaotic world of court intrigue and murderous folk tales. Meanwhile Queen Carmotta Il'Lunadella, First-Queen of the Brintland, needs to save her life and her unborn child. With the Third-Queen plotting against her, and rumours of coups rocking the court, Carmotta can rely only on her devious mind and venomous wit.
But deep within the walls of Becken Keep squats the keep-within – patient, timeless, and evil. To speak of the keep-within outside the walls of Becken Keep guarantees your bizarre and agonising demise within nine days. All the while, people fearfully whisper the name Red Marie: a bloodied demon with rusted nails for teeth and swinging scythes who preys on the innocent.
Harry and Carmotta are clinging to their dreams, their lives, by threads. And, beneath all, the keep-within awaits.