Queenslayer
Book 5 of the Spellslinger Series
---
WHO DO YOU TRUST WHEN YOUR SOUL IS ON THE LINE?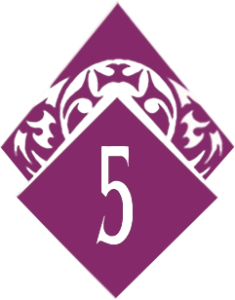 Kellen and Reichis have just finished fighting a duel in the mountains when Kellen inadvertently smears blood on the Daroman flag – an act of treason for which the Marshals have no choice but to arrest him. Just before he's put before the Queen to be executed, Kellen is given a strange piece of advice from one of his fellow prisoners: kill the Queen and he'll be given clemency by those who take power. But when Kellen comes face-to-face with the eleven year-old monarch, he realises she's vastly smarter than he expected – and in a great deal more danger.
Kellen Argos is an outlaw spellslinger with a bad reputation, a long list of enemies, and zero luck. When he accidently smears blood on the Daroman flag, he's dragged before the queen to be executed for his act of treason. Face-to-face with the young monarch, Kellen is offered a chance to save himself. If he can defeat the queen at a game of cards, he'll walk free…if not, his life is forfeit. But what begins as a game reveals a conspiracy against the queen's life. And now, Kellen is not only playing for his own freedom, but also for the future of an empire.
The fourth in a rich and compelling fantasy series, from the author of the much-loved Greatcoats series, bursting with tricks, traps and a devious talking squirrel cat.
---
Praise For Queenslayer
---
"Told with the conviction of Ursula Le Guin and the dash of Alexandre Dumas."
NEW STATESMAN (UK)
"An intriguing system of magic, wry humor, and a twisting plot make for an entertaining series debut."
KIRKUS
---
Additional Images
---
---
Looking For Bonus Content?
Sign up for Spellslinger updates, cover reveals, free stories, and giveaways. You'll get free bonus content from the series sent right to your inbox.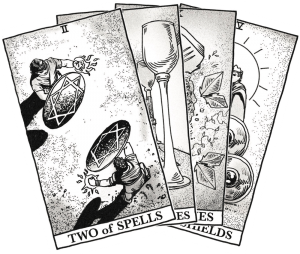 ---
The Complete Series
---
---
International Editions
---
---
Buy The Book
Click on the store of your choice to purchase this book.
Print
eBook
Audiobook
---