SaiNt's BLood
Book 3 of The Greatcoats
---
THE GREATCOATS ARE BACK – AND THIS TIME IT'S PERSONAL.
How do you kill a Saint? Falcio, Brasti and Kest are about to find out, as someone is doing just that, and they've started with a friend who no one believed could be killed.
Third in the acclaimed Greatcoats series of swashbuckling adventures that have gathered praise from fantasy publications, readers, and bestselling authors.
The Dukes were already looking for ways to weasel out of their promise to put Aline on her father's throne – but with Saints turning up dead, and Church Inquistitors pushing for control – rumours are spreading that the Gods themselves oppose her ascension.
The only way Falcio can stop the country turning into a vicious theocracy is to find and stop the Saint-killer – but his only clue is the iron mask encasing the head of the Saint of Mercy, which prevents her from speaking. And even if he can find the murderer, he will still have to face them in battle – and this may be a duel that no swordsman, no matter how skilled, can win.
---
Praise For Saint's Blood
---
"This is a one in a million series. Each book is fantastic yet manages to be better than the last."
FANTASY FACTION
"Sebastien de Castell exhibits his finest form yet in Saint's Blood."
THE OKLAHOMAN
---
Additional Images
---
---
Bonus Content
---
The Eight Duellists
---
Brasti 3D
This was an early rendering of Brasti. Not quite as we find him on the covers, but there's still something endearing about him.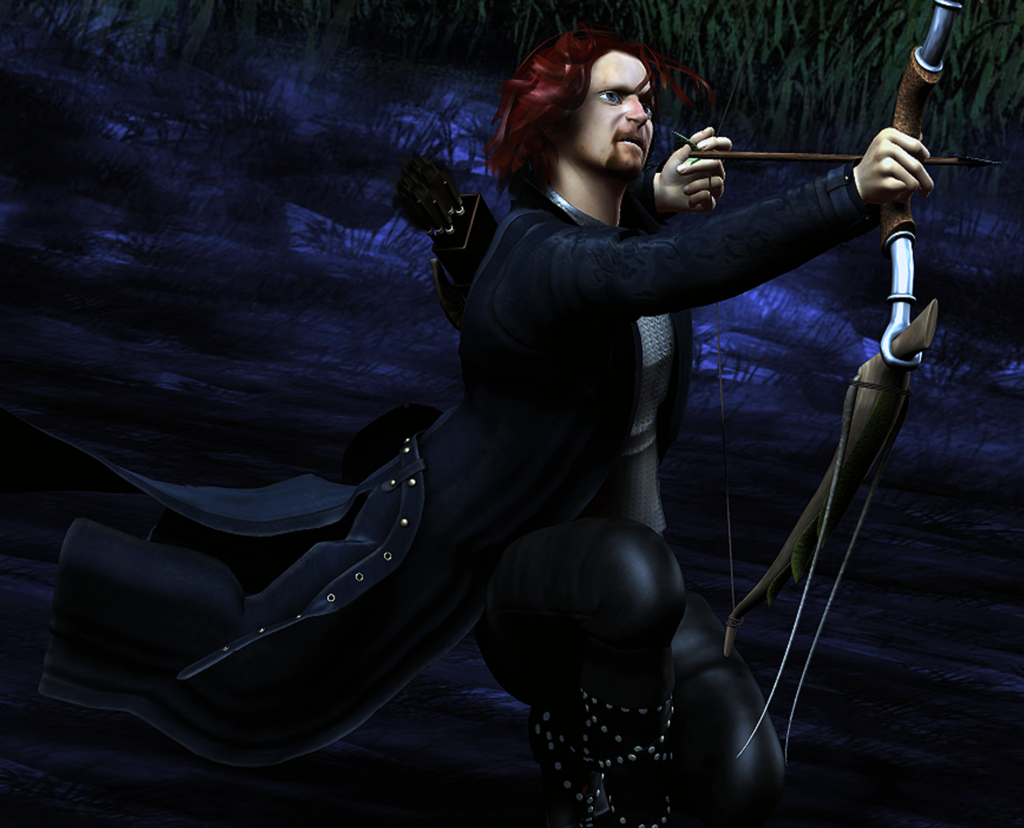 Get More Bonus Content
Sign up for Greatcoats updates, cover reveals, free stories, and giveaways. You'll get free bonus content from the series sent right to your inbox.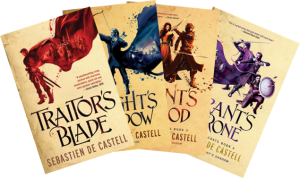 ---
The Complete Series
---
---
Short Fiction
---
---
International Editions
---
---
Buy The Book
Click on the store of your choice to purchase this book.
Print
eBook
Audiobook
---
---