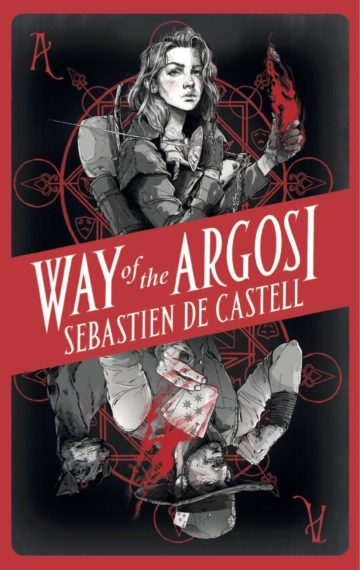 Buy Now!
Read A Sample
See The Reviews
See The Full Series
Way of the Argosi
Book 1 of the Argosi
---

A MERCILESS BAND OF MAGES MURDERED HER PARENTS, MASSACRED HER TRIBE AND BRANDED HER WITH MYSTICAL SIGILS THAT LEFT HER A REVILED OUTCAST. THEY SHOULD'VE KILLED HER INSTEAD.
Knight. Thief. Gambler. Drifter. Scholar. Ferius will tread many paths before she uncovers the secret Way of the Argosi.
Stealing, swindling, and gambling with her own life just to survive, Ferius will risk anything to avenge herself on the zealous young mage who haunts her every waking hour.
But then she meets the incomparable Durral Brown, a wandering philosopher gifted in the arts of violence who instead overcomes his opponents with shrewdness and compassion. Does this charismatic and infuriating man hold the key to defeating her enemies, or will he lead her down a path that will destroy her very soul?
Through this outstanding tale of swashbuckling action, magical intrigue, and dazzling wit, follow Ferius along the Way of the Argosi and enter a world of magic and mystery unlike any other.
---
Praise For The Argosi
---
"A tremendously fun read full of wit and action."
JAMES ISLINGTON
AUTHOR OF THE SHADOW OF WHAT WAS LOST
"An intriguing system of magic, wry humor, and a twisting plot make for an entertaining series debut."
KIRKUS
---
Argosi Path Cards
---
---
Looking For Bonus Content?
Sign up for Spellslinger updates, cover reveals, free stories, and giveaways. You'll get free bonus content from the series sent right to your inbox.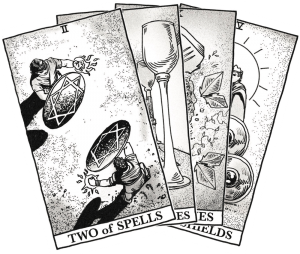 ---
The Complete Series
---
---
Buy The Book
Click on the store of your choice to purchase this book.
Print
eBook
Audiobook
---