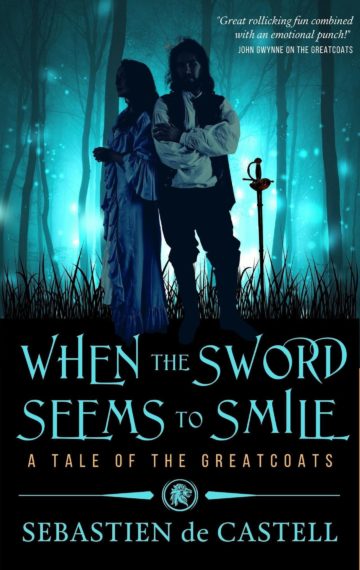 Ebook $0.99
Audiobook $2.99
Read A Sample
Go To My Author Store
WHEn The SWoRD SEemS To SmILe
A Tale of the Greatcoats


---
Falcio val Mond struggles with the prospect of fatherhood and setting aside the violent ways that for so long defined his life. How is a duellist to reconcile the twin natures of his past?
Note: This short story is set in the world of the Greatcoats.
Story Behind The Story
I've always had a fascination with stories that take place in the " . . . happily ever after" of a character's life. Once the dastardly antagonists have been overcome, does everything really turn into an endless cycle of joy and tranquility? I could never imagine that being the case for a certain Falcio Val Mond; his nature is to be troubled, to question, to doubt. Here, then, is a short tale in which we see that while life does get better in the "happily ever after", it never gets as easy as we might hope . . .
Why Buy Direct From the Author?
A much higher proportion of the cost goes directly to the writer rather than Amazon or other online retailers.
You'll receive the e-book in all formats so you can use it on all your devices
You get wonderful free support from BookFunnel if you change devices and want help loading the story onto it
You can enjoy the audiobook via the free BookFunnel app, in your browser, or even download the mp3 files